Description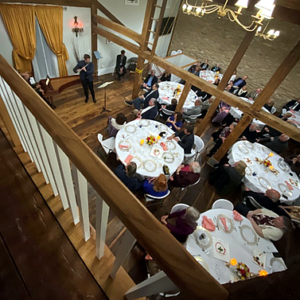 Event Time:  October 29, 2022 at 6PM
The days are getting shorter, and the leaves are beginning to drop from the trees.  What better way to warm the heart than an elegant evening filled with the Harpsichord and Flute Sonatas of George Frederick Handel!   The Wheatland Concert Series at Shiloh Manor Farm will hold its Autumn baroque chamber music recital and dinner on October 29, 2022, at 6:00 pm at 14781 Berlin Turnpike, Purcellville VA.   Seating is limited!   Please join us for an evening of beautiful music, exquisite food and the company of neighbors and friends!
Born in 1685, George Frederick Handel is widely regarded as one of the greatest composers of his age. Mozart is reputed to have said of him, "Handel understands affect better than any of us. When he chooses, he strikes like a thunder bolt." Handel's mastery of affect or emotion is nowhere better felt than in his amazing Sonatas for Harpsichord and Flute.  These hauntingly beautiful pieces are masterfully presented by Professor Mark Janello on harpsichord.  An active composer, performer, and scholar, Dr. Janello has served on the theory faculty at The Johns Hopkins University Peabody Conservatory in Baltimore since 2002.  Professor Janello also performs with the Baltimore Symphony, the Post-Classical Ensemble, Bach Sinfonia, and the Georgetown University Chamber Singers.  He is joined by flautists Denis Savelyev and Giorgio Consolati, both completing post-doctoral studies in flute at the Peabody Conservatory.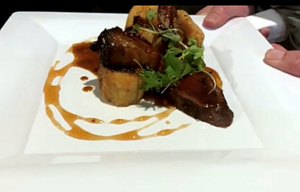 Continuing the Wheatland Concert Series tradition, we will enjoy these period masterpieces with an exquisite traditional French game dinner prepared by Chef Erik Foxx Nettnin.  Our menu for the evening begins with local and imported cheeses, paté rillettes with croustades, and stuffed fall mushrooms, followed by an entrée of sauced roast venison, pureé of chestnuts and potato and glazed carrots, served with imported French wines.  Dessert will be assorted French patisserie with coffee and tea.   A vegetarian entrée is available upon request.
Throughout human history, when challenged by fragmentation and division, music has united and brought people together.  Classical music is not only the surviving legacy of our predecessors.  The repertoires are alive today, reminding us that beauty transcends time, language, culture, and other differences.  Music celebrates the best of human nature.
For nearly 300 years Shiloh Manor Farm has been a center of community in western Loudoun County.  The ancient stone walls and hand hewed timbers is the perfect setting to celebrate the timelessness and beauty of chamber music and community.  We hope you can join us for an elegant evening!