Description
The Wheatland Concert Series at Shiloh Manor Farm will hold its second quarterly baroque chamber music recital and dinner on November 20, 2021 at 8:00 pm at 14781 Berlin Turnpike, Purcellville VA. Tickets are $70 each and may be purchased on our website at www.shiloh-manor.com. Seating is limited! Please join us for an elegant evening of beautiful music, exquisite food and conversation!
Our repertoire includes some of the most beautiful and expressive pieces of the baroque era, featuring compositions of Dieterich Buxtehude, Johann Sebastien Bach, Thomas Augustine Arne, Henry Purcell, Arcangelo Corelli, Johann Pachelbel and Marin Marais. The pieces are masterfully presented by an internationally known string quartet led by Professor Dan Zhang. Dr. Zhang has performed in many prestigious venues such as Carnegie Hall, Kennedy Center, Gewandhaus in Leipzig, Teatro Centro Cultura Kirchner in Buenos Aires, and NHK Hall in Tokyo. In recent years, she has performed with the Kennedy Center Opera House, Jacksonville Symphony and Napes Philharmonic.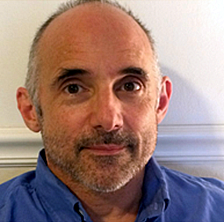 We are also honored to be also joined by Professor Mark Janello on harpsichord. An active composer, performer, and scholar, Dr. Janello was appointed chair of the Department of Music Theory at the John Hopkins Peabody Institute in 2015, having served on the theory faculty since 2002. His areas of specialization include counterpoint, temporality in music, and historical improvisation. Dr. Janello has performed as a harpsichordist with the Baltimore Symphony, the Post-Classical Ensemble, Bach Sinfonia, and the Georgetown University Chamber Singers.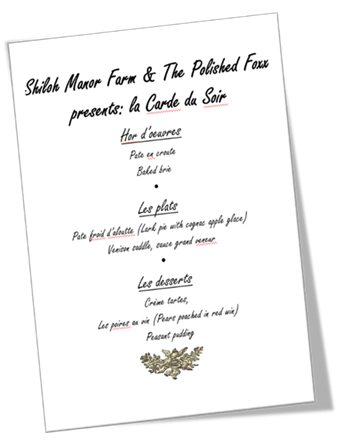 Continuing the Wheatland Concert Series tradition, we will enjoy these period masterpieces with exquisite traditional French autumn meal prepared by Chef Erik Foxx Nettnin of The Polished Foxx. Our carefully selected menu for the evening includes a pate en croute, pate froid d'aloutte (lark pie with cognac apple glace), venison saddle, with sauce grand veneur, followed by a scrumptious dessert of crème tartes, les poires au vin (fresh pears poached in red wine) and peasant pudding, all served with a selection of paired local wines.
Throughout human history, as society has been challenged by fragmentation and division music has united us and brought people together. Classical music is not only the surviving legacy of our predecessors. The repertoires are alive today and reminding us that beauty transcends time, language, culture and other differences. We believe that music unites us at the fundamental level of who we are. Music celebrates the best of human nature.
Our goal at the Wheatland Concert Series at Shiloh Manor Farm is to make quality chamber music available to western Loudoun County, encouraging a safe, COVID aware community engagement, building bridges and encouraging social dialogue around beautiful music and exquisite food, in the intimate setting of a fully renovated 230-year-old stone and timber Quaker barn. We hope you will join us for an elegant evening!
---
COVID
Covid-19 cases in Loudoun County are low and decreasing, but as your host we want to be wise and limit any possibility to exposure while enjoying a magical evening together.  We encourage everyone to get vaccinated.   But our policy is not to police your informed medical choices and we do not require proof of vaccination.
Recital tickets are fully refundable up to the day of the recital and dinner.  Please, if you don't feel well stay home and get well.  Our spring recital and dinner is only a few months away!
We ask all our guests to please wear a mask while indoors throughout the concert. Complimentary masks and hand sanitizer will be available at the door.
While only limited social distancing will be possible inside the venue, we will make our best effort to add space between seats.  Weather permitting, the double doors  will be opened to the stone patio for intermission for you to enjoy dinner outside on our well lite patio should you chose.
If you have questions or concerns about our COVID-19 policy, please contact Nick Donnangelo at info@shiloh-manor.com.  Thank you and look forward to seeing you soon!