Hit enter to search or ESC to close
A Taste of Provence
August 13, 2022 @ 7:00 pm

-

9:00 pm

$125.00
The Polished Foxx and Shiloh Manor Farm presents:
A Taste of Provence
Saturday August 13, 2022 at 7:00 pm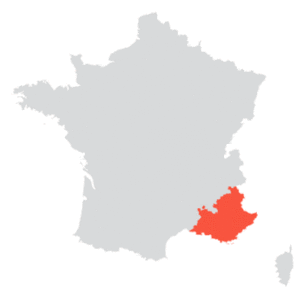 The Polished Foxx and Shiloh Manor Farm are teaming up to bring the authentic culinary experience of the south of France to Purcellville!  We are offering a four-course candlelit culinary experience is augmented with live French bistro music and an introduction to the wines of Provence by wine expert John Amoroso.  Seating for this event is limited.  Tickets are available at www.shiloh-manor.com.
When you hear Provence you may think about tiny ancient villages with narrow streets and sun soaked fields of fragrant, purple lavender.  Provence is that and much more!
When Caesar and the Roman legions streamed over the Alps in 50 BC into what is today the south of France, they called the new territory bordering Italy Provincia Romana.  Provincia – as the Romans used it – implied military subjection and control.   Originately inhabited by a people Caesar called the Celtae, the relationship between the conquering Romans and the native Celts was bloody and brutal.  However, over many hundreds of years both cultures merged into a distinctive amalgam with its own identity, which is unique even from other parts of France.
For example, you might be surprised to learn that the original language of Provence is not French.     Provençal is a dialect of the Occitan language, which was once widely spoken in the south of France and northern Spain.  Occitan is not a romance language like French, but rather has ancient Celtic roots like Basque.  As a French speaker, it is utterly incomprehensible to me!   Provençal was widely spoken until the beginning of the 20th century, when – to unify and modernize the country – the French government launched an intensive effort to replace regional languages with Parisian French.  Today, after nearly a century of trying to stamp it out, Provençal and other Occitan dialects are once again in favor and is even taught in schools and universities in the region.
Another distinctive of Provence is its culinary traditions.  Provençal cuisine is not what is normally associated with five-star Parisian hotels!  It is not haute cuisine!  The culinary tradition of Provence is above all Mediterranean and "familial," meant to be enjoyed with a glass of wine in the boisterous company of family and friends.  Olives and olive oil, seafood and fresh fruits, vegetables and herbs are found in nearly every dish.
The Taste of Provence at Shiloh Manor Farm celebrates the complex and comforting cuisine that is authentically Provençal.
Our four-course menu starts with Tomates provençales au persillsade d'achois and Beignets de gambas et courgettes a sauce poivron rouge.
Tomates Provençal is a classic first course of grilled half tomatoes stuffed with parsley, anchovies, breadcrumbs, and garlic, served with a crusty baguette.  It was a favorite of my grandmother.  Beignets de gambas combines fresh shrimp in a batter with grated zucchini and fried as a fritter, sauced with a delicious red pepper puree.
For the main course we offer a choice of: Bouillabaisse, Boeuf a la Garienne or as a vegetarian entrée, Salade de Lentille au Fromage de Chevre.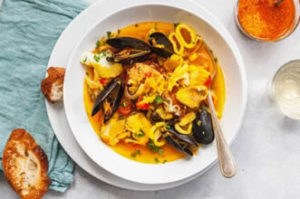 Originating in the port city of Marseille, it should be no surprise that bouillabaisse is a fish stew. The word bouillabaisse comes from the Provençal bolhabaissa, meaning "to boil."  Traditional recipes for bouillabaisse use at least four varieties of fish.  A variety of vegetables and aromatics are also included like onion, tomatoes, carrots, fennel, leeks, white wine, potatoes, thyme, parsley, and basil. The rich and flavorful stew is served with toasty croutons slathered in rouille (a spicy spread made of olive oil, breadcrumbs, garlic, saffron, and cayenne pepper).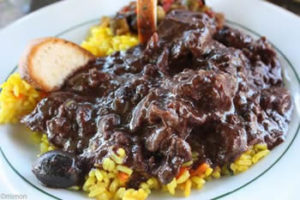 Boeuf a la garienne is a traditional Provencal beef stew served on a bed of yellow rice that remains a staple of local farmers. The dish is made with a combination of beef, garlic, onions, red wine, bay leaves, thyme, dried orange skin, vinegar, salt, and pepper. The meat is cut into cubes, and marinated in a combination of chopped onions, red wine, vinegar, thyme, bay leaves, and orange skin.  After it is browned in olive oil, the beef is placed in an earthenware casserole dish which is deglazed with the strained marinade and simmered until the vegetables soften and the sauce is thickens.
As a vegetarian entrée we are offering Salade de lentilles; a lentil salad in a flavorful mustard vinaigrette topped with goat cheese crumbles and fresh herbs.
Unlike the Appellation d'origine contrôlée (AOC) regions of Bordeaux and Burgundy – which is responsible for most of the French wine export, only about 6% of French wine originates from Provence.  Provençal wine has a distinctive flavor the comes in part from the coastal climate, in part the soil and topology of the land and in part the varieties of grapes grown in the region.  It is fair to say that most Americans have not tasted Provençal wines and would be surprised how distinct they are from the more familiar Bordeaux and Burgundy!
The Taste of Provence at Shiloh Manor Farm will be showcasing the wines of Domain Figuière.  Figuière, is a 210-acre organic wine estate located near La Londe in Provence.  We selected Première Rosé – a blend of Mourvèdre, Cinsault, and Grenache with a short two to three-hour maceration on the skins – shows complex aromas and flavors of nectarine, thyme and lavender, and flowers. The wine has a persistent freshness thanks to cooling breezes from the Mediterranean and an underpinning of salty minerality thanks to La Londe's distinctive schist soils. A limited number of bottles will be available for purchase after the dinner.  See me for details if interested!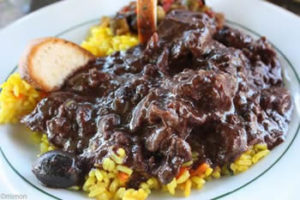 We will follow the entrée with course of fromage du pays, which in Provence is invariably based on raw goat milk.  We are featuring three imported Provençal cheeses: the Tomme l'Ancienne, Lou Pevre and the Banon.  The Tomme l'Ancienne is an aged cheese that develops a thin crust. It is considered an original cheese of the region. Traces of this sort of cheese have been attributed by archeologists to the Neolithic period, as far back as 5000 B.C.  To say a Tomme is creamy is an understatement!   It's oozy, wet, and you can practically pour it on your bread. It has a tangy and salty, buttery flavor that is unforgettable!
Lou Pevre is a classic French goat milk cheese with a dry and rough rind, while the body is soft, delicate, and fine-textured.  This mild cheese is aged for about three weeks and comes coated with peppercorns, cumin, or herbes de Provence, depending on the variety.   We round out our selection of Provençal cheeses with the Banon.  Named after the town in which it is produced, Banon is traditional cheese said to date back to the Gallo-Roman era.  Banon is aged for a minimum of two weeks wrapped in a case of chestnut leaves, held in place with raffia.  As it ages further, the soft & sticky cheese develops blue and grey molds on and under the leaves, leading to a strong and intense flavor. The casing of leaves protects the washed-rind disc and allows the young, slightly acidic cheese to remain moist. It also imparts a fresh vegetable flavor with a hint of wine.
The fourth and last course is le dessert.  For dessert we are offering two Provençal classics: a fresh peach- raspberry pie and a unique honey pistachio ice crème.  The peaches in the tart are poached in white wine which adds an incredible degree of complexity.  Fresh raspberries and a light apricot glaze over a sweet sugar cookie-like crust provide the perfect complement.  The freshly made honey – pistachio ice cream is indescribably delicious and with coffee and tea are the perfect ending to an authentic Provençal meal.
Chef Erik and I have been planning this dinner and a series of other dinners showcasing the culinary diversity of French cuisine for nearly a year.  We are excited to finally launch this concept.  Seating for this event is limited to 60 guests.  Tickets are available at www.shiloh-manor.com. We hope you will join us and experience the sight, sounds, smells and tastes of the south of France!