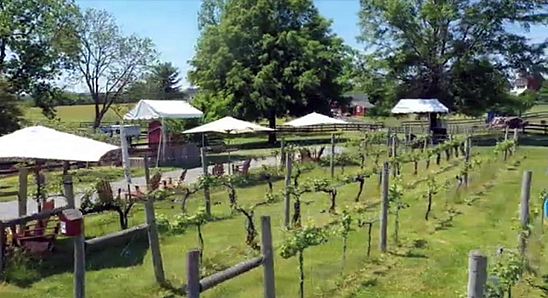 According to an annual survey from The Knot, an online wedding planning platform and magazine, 15 percent of couples chose a barn or farm for their weddings in 2017, up from just 2 percent in 2009.  What is behind this trend?  Is a barn or farm wedding right for you?  What should you look for in a barn or farm venue?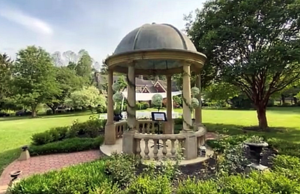 Couples gravitate towards venues that say something about their personality and values.  For some, a barn or farm wedding typifies an elegant simplicity that is increasingly hard to find in our modern world.  For many couples, the imposing three-foot-thick stone walls and hand hewed timbers of Shiloh Manor Farm barn speaks of couples in earlier times that stepped out and forged a new life.   For some couples that connection with history provides extra charm and character.  For couples who are history buffs its meaningful that Shiloh Manor Farm provided food to the struggling Continental Army during the Revolution and hosting encampments of Northern and Southern Armies during the Civil War.  Or perhaps it is a love of and connection to nature that is leading you to a garden wedding and reception in a barn.  We have what you are looking for at Shiloh Manor Farm in Loudoun County!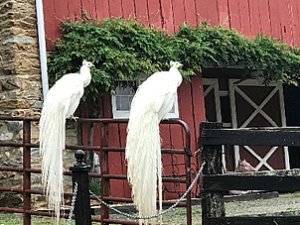 Celebrating your love amid the beauty of nature is a fitting symbol for beginning your life together as a married couple.  From the rugged 230 year old stone walls and sweeping high ceilings, to strutting peacocks, clucking of chickens and bleating of sheep and goats, Shiloh Manor Farm will delight your guests and create the perfect background to your most special day.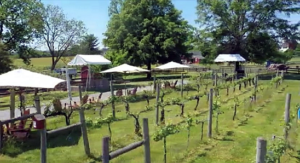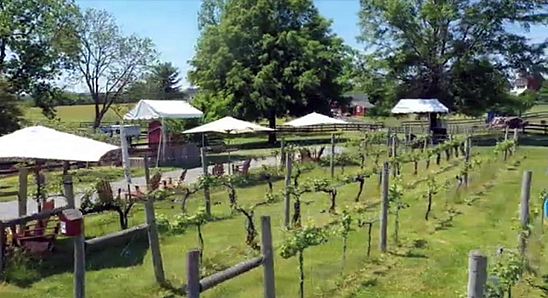 Not only does Shiloh Manor Farm offer natural and historic surroundings, but we also have everything you need for the perfect wedding in one location. This means there is no need to worry about the logistics of guests traveling from your ceremony to the reception.   Shiloh Manor Farm even has a private suite for the bride to dress and prepare.   Having everything at the same location not only makes planning your celebration easier, but you will also be more likely to stick to scheduled times.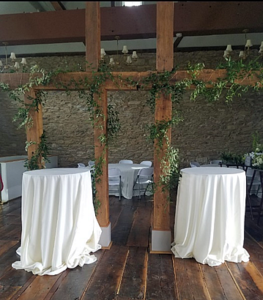 The decor at hotels and other venues can sometimes dictate the style you have to follow.  Otherwise, you might end up clashing colors or styles. At Shiloh Manor Farm our interior is dominated by rich natural colors of ancient stone walls and rough-cut hardwood floors and chestnut timbers.  These natural shades of gray and brown go with any decorating scheme, and you don't have to worry about your colors clashing with the wallpaper or carpet!  High ceilings, lots of natural light, brass chandeliers and recessed lighting, ceiling fans an open floor plan and great acoustics just a few fabulous features you will find at Shiloh Manor Farm. Our barn opens to a magnificent patio with quatrefoil railing and travertine flooring, perfect for dancing under the stars.  The decorating opportunities are not limited to the interior of the barn.  For example, you could go for a whimsical feel with fairy lights along the vineyard trellis and hanging flower balls in the garden gazebo.  If you are passionate about design, you will relish the opportunity to create your dream wedding in such an ideal location.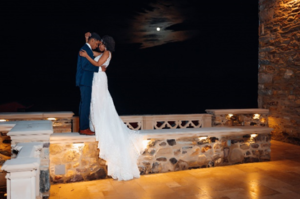 Historic, beautiful and peaceful setting, personalized decor, vineyard and friendly animals don't just mean you'll have a perfect wedding. These ingredients also ensure that your wedding photos will be amazing too! Photos of farm animals such as horses, donkeys, sheep, goats, peacocks and chickens or maybe the perfect full moon showcase the rural charm of your barn setting.
While we do not offer overnight accommodations at Shiloh Manor Farm, we are a member of Visit Loudoun and Loudoun Stay and are able to recommend and assist you in booking the best of Loudoun Counties country inns and B&Bs to meet the needs of your traveling family and friends. 
Shiloh Manor Farm provides a perfect combination of laid-back glamour, romance, and rustic charm.   Your wedding day is all about you.  Our goal is to provide the canvas for you to paint a beautiful and unique portrait of your love, values, hopes and dreams!
For more information or to schedule a tour at Shiloh Manor Farm, contact us today!